Who used Propaganda most effectively?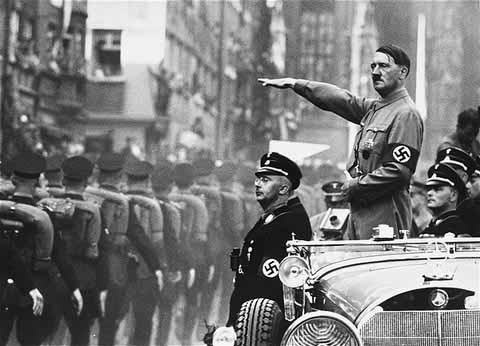 www.jewishvirtuallibrary.org
In my opinion I think that Hitler used propaganda the most effectively. I think this because as a leader Hitler showed that he was part of the people. He also gave his people hope and boosted moral around the country in such a bad time of the War.
Hitler's use of propaganda was to meet his soldiers on the front line. By pictures that were taken of this the people of his army were able to feel hope and this boosted moral in the country striving the soldiers to fight harder, want victory and have the state of mind that they could win the war.
Hitler's approach of propaganda, in my opinion, was very effective because the people of Germany now had hope and also faith in their leader, and this is what they needed. They needed the faith in their leader to push harder in battle and to be hopeful in victory. It was important that Hitler made his people feel like they had a chance at winning the War as his goal was to take over Europe he needed all the help he could get.